Play Video Poker. Win Real Money!
Is video poker your favorite game? If so, you're in luck, VIPCasino offers one of the widest varieties of video poker games in Canada.
Video Poker players can play from the comfort of their home, office, or on-the-go with our Mobile Casino App. At VIPcasino, when you play online casino video poker, real money is on the line with every game. Play video poker online for real money with one of our classic casino games below.
VIPCasino offers a sign up bonus poker package and first time depositor bonuses. Get up to $1,000 in bonuses and start playing your favorite video poker game today.
With a variety of video poker casino games to choose from, including popular online gambling games like Jacks or Better, Double Bonus Poker, or Deuces Wild video poker, VIPCasino is your place to play real money video poker!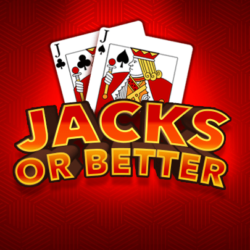 Jacks or Better
Jacks or Better Video Poker game is a single hand type video poker machine. Video Poker fans, gear up to get the highest payouts!  When bets are placed, 5 cards are dealt with an option to hold the hand, discard any amount of cards to be replaced or draw an entirely new hand.  Perfect for beginners and seasoned players who want to play video poker online for real money, this simple no frills game delivers timeless video poker entertainment.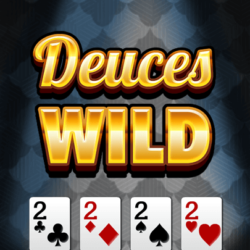 Deuces Wild
Deuces Wild Video Poker game is a single hand type video poker machine. Poker fans looking for a great video poker variation to perfect their strategy will really enjoy this classic video poker game. Gameplay, sounds and artwork all reflect the action and challenge of this popular casino game. Deuces Wild follows traditional poker rules in terms of how hands are formed, except that all deuces are "wild"!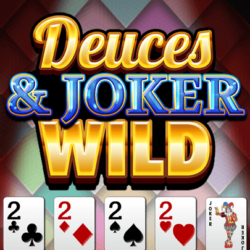 Deuces & Joker Wild
Deuces & Joker Video Poker game is a single hand type video poker machine.  It is played with a 53 card deck the extra card is a Joker which is wild, all the Deuces in the deck are also wild.  Deuces are cards with a face value of 2.  The cards are shuffled before each hand. Deuces & Joker is most similar to Deuces Wild Video Poker however in addition to the extra wild card (the joker) the payouts are slightly different and Deuces & Joker has an extra winning combination.